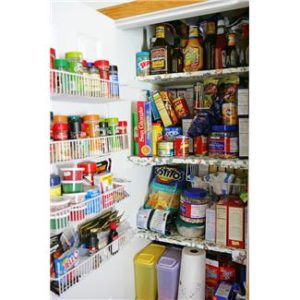 Could you remember everything you owned if it were destroyed in a house fire? The answer for most of us would be, "no". Especially after thinking about all the things that are hiding in drawers, stored away in the attic and kept in the basement. However, did you know that if your belongings are covered under a home or renter insurance policy and are destroyed in a fire, you are responsible for proving what was destroyed?
Without proper documentation even a great insurance policy won't get you an easy or, potentially, full claim settlement.  That is why it is important for homeowners and renters to maintain an updated home inventory.
Taking a Home Inventory
The easiest method to take a home inventory is by taking digital photographs or shooting a narrated video. If you don't have any type of camera, just buy a $10 memory card and ask to borrow a friend's digital camera. Make sure to open all cupboards and closets with the drawers open. Don't forget storage areas, the garage and any detached structures like a shed.
For more expensive items like televisions and electronics, make sure to take close-ups of the model and serial number and keep sales receipts. Also take close-ups of any custom structural elements like built-ins, stone fireplaces or exposed woodwork. Remember that certain big ticket items have insurance limitations and they may need a separate policy.
The most important part of a home inventory is to store it online or a safe place outside the home. It completely defeats the purpose of a home inventory if the media that it is stored on gets burned in the fire too. KnowYourStuff.org is a great resource that offers a free online software that makes creating and keeping a home inventory easy. They also have a short video showing how to record a home inventory.
Having a major house fire or robbery is stressful enough. Take 30 minutes to create a home inventory and make sure you have adequate proof prior to a major claim.