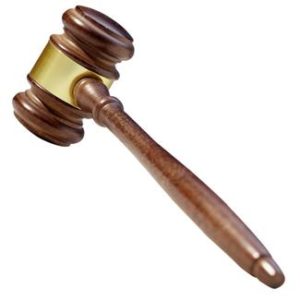 In the State of Pennsylvania every owner of a vehicle must choose either "Limited" or "Full" Tort on their auto insurance policy. However, most people do not understand what Limited Tort means and what exactly they are limiting. Since this decision not only impacts you but your entire family, including children, it is extremely important to understand which Tort option you have and why you have it.
If I Choose Limited Tort What Am I Giving Up?
Simply put, Limited Tort limits your right to sue. Full Tort does not limit your right to sue, however, Limited Tort prevents you from recovering non-economic losses, such as pain and suffering unless one of the following situations apply…
1. You are seriously injured. "Serious Injury" means an injury resulting in death, serious impairment of body function or permanent disfigurement
2. The person at fault is convicted or accepts Accelerated Rehabilitative Disposition (ARD) for driving under the influence of alcohol or a controlled substance
3. The person at fault is operating a vehicle registered in another state
4. The person at fault has not maintained insurance required by law
5. The person injured as an occupant of a commercial vehicle
6. The person at fault intended to injure themselves or another person
7. The claim for a vehicle defect is against a person in the motor vehicle industry
However, under both Limited and Full Tort, you can collect for economic losses such as unpaid medical bills, unreimbursed lost wages or other out-of-pocket expenses with no restrictions.
What is an Example of the Tort Options?
While sitting at a stop light someone negligently rear-ends your car and you are taken to the hospital for a knee injury. After several knee surgeries you still have knee pain and discomfort caused by the accident and you would like to recover $10,000 for the lifetime pain and suffering.
Since the pain and suffering of the knee injury would be considered a non-economical loss, your tort selection may impact your ability to recover for damages. If you have Full Tort you have no limitation and the right to sue for the $10,000. However, if you have Limited Tort, you may or may not have the right to recover the $10,000. Your ability to recover these non-economical damages would only apply if the situation meets one of the previously mentioned Limited Tort exceptions.
The point of this example is not to demonstrate when Limited Tort does and does not give you the right to sue for non-economic losses. The courts will ultimately decide that. The point is that Limited Tort may be limiting, and Full Tort is not.  
What is the benefit of Limited Tort?
Since you are giving up some of your rights, choosing Limited Tort should reduce your auto insurance premium. Reports show, you could receive up to a 40% reduction in premium for bodily injury, first party benefits and uninsured and underinsured motorist coverage. Note Limited Tort will not reduce comprehensive and collision coverages.
Which Tort Option Should I Choose?
Overall, Limited Tort = limited rights = limited price and Full Tort = full rights = full price. Selecting a Tort option on your auto policy is an important decision that impacts your entire family. The decision is something you need to make yourself after considering all the facts and implications of each option. An agent is a great resource to help provide you with information on these choices so that you can make an informed decision.
This article is intended to help consumers understand Tort choices under PA Motor Vehicle Financial Responsibility Law and is not a substitute for your responsibility to make your own choices under law.