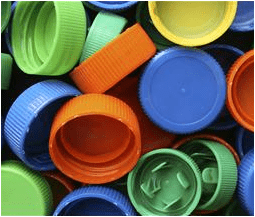 Did you know that auto insurance companies are regulated when they can surcharge your PA auto policy after an accident? Insurance companies writing auto insurance in PA may not, by law, penalize their policyholders whose total claim cost over a 3-year period does not exceed a certain threshold (cap). This cap applies to any person injured or property damaged, and is measured in excess of any deductible. The current cap is $1,350 but the good news is effective July 1, 2011, the PA Insurance Department has increased the cap  to $1,450.
How Will This Change Benefit Me?
Let's say while you are driving down the road you hit the mother of all potholes and it causes $1900 of damage to your vehicle. Assuming you have a $500 collision deductible, a claim would require the insurance company to pay the remaining $1400 of repairs. Under the current PA law your auto claim would exceed the current cap of $1350 and the insurance company could surcharge your policy up to 3 years. However, effective July 1, 2011 an insurance company cannot surcharge your policy for this same $1400 claim because it does not exceed the new cap of $1450.
The good news does not stop there. Section 1799.3(a) of the new law, also states that an insurance company cannot "cancel or refuse to renew a policy'' when the cap is not exceeded. Thus, a higher cap not only means you cannot be surcharged but you cannot be non-renewed by your current insurance company for that same $1400 claim after July 1, 2011.
Your Rates May Still Go Up
The bad new is just because an insurance company cannot surcharge you for a claim less than the current cap, it does not mean your rates still won't go up. Many insurance companies give accident free or other related "good" driver discounts that could be lost with a claim. This means a claim below the surcharge cap could still cause your rates to increase. If, how much and for how long your rate will increase will be a case by case basis for each insurance company.
Overall, the new PA cap increase does benefit consumers. It provides a higher threshold for consumers being potentially surcharged or non-renewed although it is no guarantee your rates won't change with a claim.