A few months ago my wife and I bought our first car seat in preparation for our first child (Simon). One of the main resources we relied on to make our decision was Consumer Reports. This 3rd party report was extremely helpful because it was conducted by a trusted resource and it compiled all the important features of a car seat, including price. However, when it comes to protecting our families and financial assets with car insurance many shoppers only consider price. Did you know that comprehensive 3rd party reports also exist to help buyers choose car insurance too?
This past week J.D. Power and Associates released a new report that rated the car insurance shopping experience for 21 insurance companies. The report gathered responses from over 14,500 shoppers who rated each insurance company based on policy offerings, local agents, call center representatives, insurance company website and price. Below is the summary of the 2010 J.D. Power and Associates report or click here to view the entire report.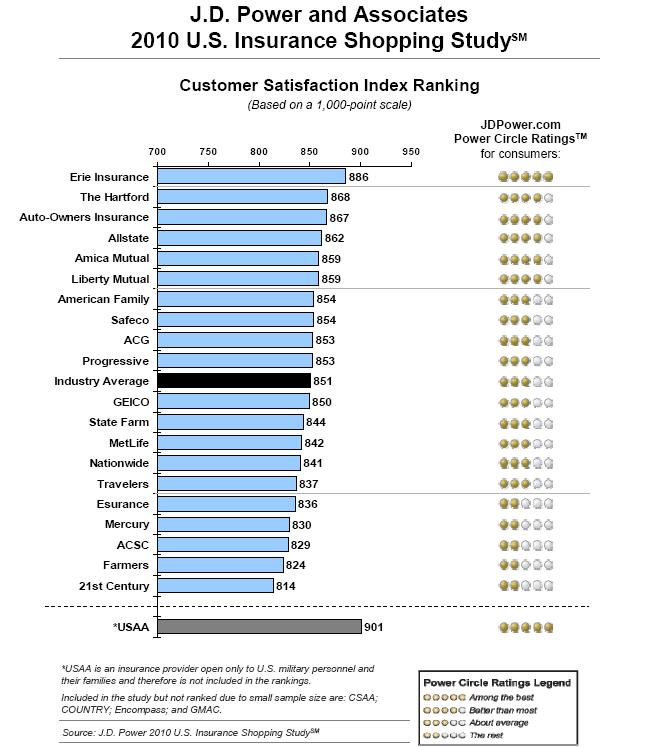 The report summary above clearly shows that the car insurance buying experience is not the same for all companies and comparing car insurance quotes solely on price does not tell the whole story. So whether its protecting your family with a new car seat or car insurance, make sure other resources such as 3rd party reports are used to help make the right decision for your family.
What other factors do you consider when shopping for car insurance?