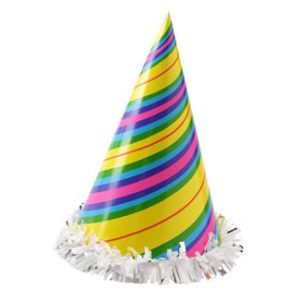 Your 10 year old daughter is being driven home from soccer practice by her friend's mom when someone pulls out in front of them, causing an accident.  When you take your daughter to the doctor, just to be sure she's fine, they tell you that you have to turn her medical bill in to your auto insurance company. A typical response is "MY insurance company?! It wasn't my fault.  She wasn't even in my car!"
This is where your auto policy's First Party Benefits coverages come into play, often baffling you and making you feel that you are somehow to blame and are being held responsible for an accident you may or may not have caused.
The common misconception is that if an accident is caused by someone else, their insurance should pay for everything.  That isn't always the case in Pennsylvania, and keep in mind that there are drivers out there who have no insurance at all or are "staying legal for less." Yikes!
PA First Party coverages step in to financially protect you and your family, regardless of who is at fault in an accident and what kind of insurance they have.
So who is a First Party on your insurance policy.  You are, of course, as a Named Insured and any driver listed on your auto policy.  Also included as First Party are your minor children and any older children and relatives residing in your household who don't have their own insurance policy.
Now, what is PA First Party coverage?  It includes Medical coverage of at least $5,000.  This is the first insurance to pay your medical expenses if you are injured in an auto accident, regardless of fault and regardless of what auto you are occupying, with some exceptions. Pennsylvania state law requires a minimum of $5,000 in First Party Medical on every auto policy, but you can choose to increase that limit up to $100,000, and even add First Party Extraordinary Medical for an extra $1,000,000 in medical coverage. 
Other optional (not required by law) PA First Party coverages include Income Loss, which replaces your income if you are injured in an auto accident and are unable to work as a result.  There is also Funeral coverage and Accidental Death coverage.  These both act as life insurance if you pass away as a result of an auto accident.  Since many people don't have life insurance policies for their children and motor vehicle accidents are the leading cause of death for children in the USA, this is an important (and inexpensive) coverage to add to your auto policy.
It's important to mention that there are exceptions to the First Party coverages, including when you are injured in an auto accident in the course of employment or if you are driving a company car, and each coverage has optional limits, so you can tailor your First Party coverage to suit your specific needs. 
Turning in a claim on your auto insurance for First Party coverages doesn't cause your premium to increase or count against you as an at fault claim on your policy.  They are usually inexpensive and can provide valuable financial protection for you and your family.
So, don't count on the other guy's policy to cover all of your losses in an accident.  You are your own best advocate when it comes to protecting yourself and your family, so review your First Party Benefits coverages with your insurance provider today.