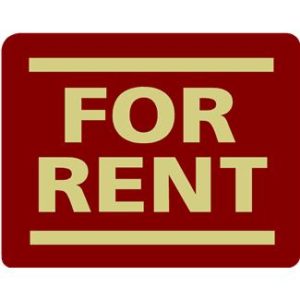 One of the most common insurance myths is that a landlord's insurance policy will also provide insurance coverage for a renter.  Did you know that if your apartment building burned down you would have no insurance coverage for any of your personal belongings under the landlord's policy? Even worse, if you happened to be liable for the fire, you would be financially responsible for the damages to the building and possibly more. This could end up costing hundreds of thousands of dollars and could financially devastate someone. Fortunately, renters insurance is one of the most affordable insurance policies on the market and it can provide you protection from this type of situation and more.
What Does Renter Insurance Cover?
Coverage for your Personal Belongings
Whether the contents of your home – furniture, clothing and other items – are stolen or destroyed in an insured disaster, such as a fire, they are covered under this part of the policy. However, just like a homeowner insurance policy, most renters insurance policies have special limitations for certain types of property.
Buy the replacement cost option. This will help ensure you get what it costs to "replace" your belongings at claim time and it only costs a few extra dollars per year.
Liability Protection
When most people think of buying renters insurance they want to protect their belongings, but the most valuable part of a renters policy is the liability coverage. Liability protection covers you against claims or lawsuits for bodily injury or property damage that you or your family members negligently cause to other people or property. It also pays for injury or damage caused by pets.
So if your son, daughter or dog accidentally ruins your neighbor's valuable rug, you're covered. But if they destroy your rug, your liability coverage does not provide compensation.
Your policy also provides medical coverage up to a specified limit. In the event a friend or neighbor is injured in your home, he or she can submit the medical bills to your insurance company. Expenses are paid without the injured party filing a liability claim against you.
Coverage for Additional Living Expenses
If you lose the ability to live in your apartment because of a covered loss this coverage pays for additional living expenses you incur due to temporary relocation. Note that it does not pay for the total expense, just the expenses due to the vacating of your home.
How Much Does Renters Insurance Cost?
Renters insurance is one of the best insurance buys on the market. Most policies in the Lancaster, PA area range between $50-$250 per year depending on the amount of personal property and the deductible on the policy.
Sometimes renters insurance can even be free! When renters insurance is also placed with the same company as your auto insurance, you can get a new discount on your auto insurance that can completely offset the cost of the renter insurance.
Although renter's insurance is usually not required, it is just as necessary to have. It is a great example of using the philosophy of getting a lot for a little.