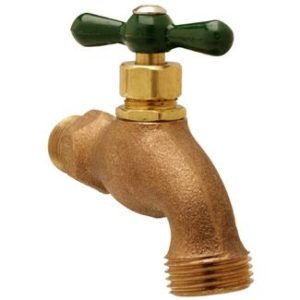 Fire is the most common worry for a homeowner, but recent claims data from Travelers Insurance shows homes are 10 times more likely to be damaged by water than by fire. The study found that the top three non-weather related causes of water damage were from washing machines, water heaters and refrigerators. The good news is that these types of water leaks can be reduced or prevented just by making regular inspections.  And this keeps claims off of your home insurance policy.  Don't risk a lot for a little.
Prevent washing machine leaks:
Turn supply valves off when not in use.
Consider installing a lever-type valve that is easy to operate between uses.
Do not operate the washing machine while the home is unoccupied.
Leave a 3- to 4-inch gap between the back of the washing machine and the wall to avoid kinking the hose near the valve connection.
Inspect the water supply line hoses every six months.
Ensure that the connection to the valve is secure, but avoid over-tightening.
Hand-tighten first. Then tighten an additional 2/3 of a turn using water pump pliers.
Check the hoses for cracks, kinks or blisters, which are most commonly found near the hose connection.
Washing machine manufacturers recommend replacing washing machine hoses every five years.
Consider installing reinforced braided stainless steel hoses.
Protect water heaters:
Schedule a professional plumbing inspection of the anode rod at least once every two years.
Annual inspections are recommended once the warranty has expired.
The rod will eventually corrode and leave the tank vulnerable to damage.  So, replace when needed.
Flush the tank every six months to remove sediment.
Ensure proper refrigerator/icemaker operation:
Proper installation of the icemaker supply line hose is important to avoiding water damage.
Tightly connect the hose to the valve. Avoid over-tightening.
Inspect the hose every six months. Ensure the valve connection is secure and check for kinks. If kinks are present, replace the hose.
Leave a 3- to 4-inch space between the back of the refrigerator and the wall to prevent the hose from crimping.
Locate the water shut-off valve.

Inspect the valve every six months to make sure the water supply will shut off.
Replace the valve if needed.
Source: The Institute for Business and Home Safety – www.disastersafety.org