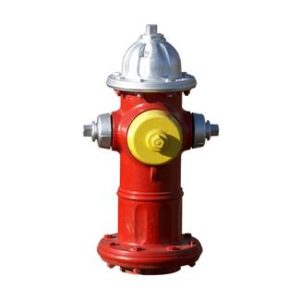 Recently Pennsylvania adopted a statewide requirement that, starting January 1, 2011, all new one and two-family homes must be built with a residential fire sprinkler system. However, did you know that if you own a one or two-family home that was built prior to 2011 this new regulatation may impact you too?
Many cities have specific ordinances or laws which state that if a building is damaged, it must be rebuilt to meet certain specifications or construction codes. Since the new PA construction code now requires a sprinkler system be installed for all newly built homes, any older homes that are rebuilt would also have to conform to the new sprinkler code. For example, if your 2000 square foot home built in 1995 burned in a fire and it needed to be rebuilt, you would be required to install a spinkler system.
The Bad News: According to the Federal Emergency Management Agency, the average cost to install a residential sprinkler system in an existing home is approximately $2.50-$5 per square foot, assuming you have an adequate and reliable water supply. Thus, that 2,000 square-foot home could cost an additional $10,000 to just install the required sprinkler system to meet the new construction code.
The Good News: If you have a covered homeowner insurance claim on a home without a sprinkler system, most policies have a coverage called "Ordinance & Law" to help cover the cost of adding one. This provision covers:
1. The cost to tear down the undamaged portion of the house
2. The cost to rebuild the home up to the current  construction code
The standard amount of Ordinance & Law coverage under a standard HO-3 homeowner insurance policy is 10% of the home coverage for a covered loss (more coverage may be provided by endorsement). For example, if that same 2,000 square-foot home is insured for $200,000 then the Ordinance & Law coverage may be $20,000.
The Potential Risk: In this example, $20,000 of Ordinance & Law coverage sounds like more than enough coverage since the average sprinkler system for this size home should cost around $10,000, but remember this coverage is also used to rebuild the home to all current construction codes plus the cost to tear down the undamaged portion of the house. Thus, the standard 10% of Ordinance & Law coverage may not be enough for a home that requires a sprinkler system plus other significant changes to meet construction codes and the extra costs to tear down the undamaged areas of the home.
What Home Owners Should Do:
1. Make sure you have Ordinance & Law coverage on your homeowner insurance policy. The coverage details can be found in your policy or by calling your agent.
2. Work with your insurance agent to determine how much Ordinance & Law coverage is needed. Some factors to include would be the sprinkler system installation cost, home location, type of water supply and the age of the home.
3. Find out if the Ordinance & Law coverage is inside or outside the coverage limit on your home insurance policy. If it is inside, that means the $200,000 of coverage on the house would only be $190,000 after taking the $10,000 needed for the sprinkler system. This could leave you underinsured in the case of a total loss.
4. Add extra Ordinance & Law coverage by endorsing your homeowner policy if needed.
Supporters of the new PA sprinkler law believe it increases safety but those who are opposed believe it adds unwanted cost pressures to the already suffering construction industry. What are your thoughts and opinions? Leave a comment below.