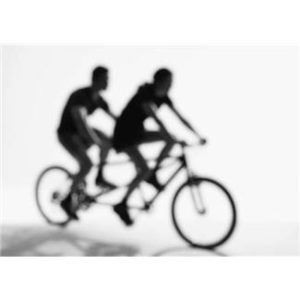 September is Life Insurance Month. While insurance is all about planning for the unexpected, life insurance is about planning for the unthinkable. That is why so many people avoid discussing or purchasing life insurance, but not planning ahead is no guarantee that you will avoid hard times in the future.
We previously discussed a basic term life policy, but there are riders that can add important coverages to your policy. 
What is a Rider?
Riders are additional benefits that can be added to your life policy for an additional premium. Not every life insurance company offers every rider, but here are three of the most common riders and their benefits.
1. Accelerated Death Benefit
An insured person can use a portion of the death benefit (usually between 25% and 50%) if he or she is diagnosed with a terminal illness that will significantly shorten the insured's lifespan. The total death benefit would then be decreased by the amount that is accelerated upon the insured's death. That means, if you are diagnosed with a terminal illness, you would be able to withdraw part of your death benefit early to help you get your affairs in order, pay off loans or medical bills, or just enjoy a vacation with your family.
2. Waiver of Premium Rider
The Waiver of Premium rider waives future premiums if the insured becomes permanently disabled or loses his or her income as a result of injury or illness. Most insurance companies, impose a 6 month waiting period from the time of disability until the first premium is waived and the rider usually expires at age 65. So, you keep your policy with no further payments unless you are able to work again or the rider expires at a specified age.
3. Child Rider
This rider provides a death benefit in case a child dies before a specified age. When the child reaches the specified age, the rider can be converted to his or her own permanent life insurance policy without the need for medical exams. Note that the premium for this rider is usually the same whether you have one of ten children.
Life insurance can offer a gift of financial security to you and your family, and by adding appropriate riders to your policy, you can tailor it to meet your specific needs. Ask your life insurance professional to help you build a life policy suited to you.