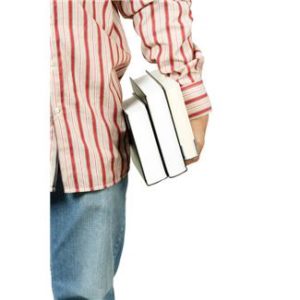 With summer winding down many families are getting ready to send their children to college for the first time. I remember being so excited for this major life event that I actually packed the car several days before we were leaving. However, the other thing families need to do several days (months) ahead of sending a child to college is check their insurance policies. Reviewing your various insurance policies will not only protect your child at school but it may help you save some cash, too. Below is how a college student affects one of the major policies, homeowner insurance.
Are college students covered on their parents' Homeowner insurance policy?
The short answer is it depends. Based on the PA Insurance Service Office's (ISO) homeowner insurance policy, an "insured" on a homeowner insurance policy includes a student enrolled in school who meet all the following:
1. Enrolled as a "full time" student defined by the school
2. Who was a resident of your household before moving out to attend school
3. Under the age of 24 and your relative
Thus, if a student is not enrolled full time or is over the age of 23 attending school, they would not have homeowner insurance coverage from their parents' policy. The good news for families in this situation is that endorsement HO 05 27 "Student Living Away From the Residence Premises" may be used to extend coverage from the parents' homeowner insurance for a student who is 24 or older.
What coverage do college students have?
If a student is an "insured" on the parents' homeowner insurance policy they would have liability coverage for injury or damage caused to another person and coverage for their "stuff" – laptops, books, TVs, Ipods, ect. However, the standard ISO homeowner policy has a limitation of 10% for personal property located off the insured's "residence premises". This means if your homeowner insurance policy has $100,000 of personal property coverage, the student(s) at college would only have $10,000 of coverage for their "stuff".
This may sound like more than enough coverage but $10,000 can go quickly depending whether you have multiple college students or just one student with some really nice "stuff". Again there is an ISO endorsement to provide extra coverage if needed. It is HO 04 50 "Personal Property at Other Residences" endorsement and it allows you to purchase additional coverage above the 10 percent limitation found on most policies.
Caution that many insurance companies have their homeowner policy forms and their provision may be different than the standard ISO form. Always consult your insurance company to verify their specific requirements for definitions of "insured" and coverages.
Do college students need renters insurance?
Renters Insurance is always a good idea especially when a student lives off campus. As we mentioned in our prior blog post "The Truth About Renting and Insurance" it costs as little as $50 per year and it helps eliminates all the questions related to whether a college student is covered on a parents' homeowner insurance policy.
Insurance coverage is an important but overlooked issue facing families and college students. Talk with your insurance agent and make sure your family has the appropriately coverage before your child has the car packed for college too.