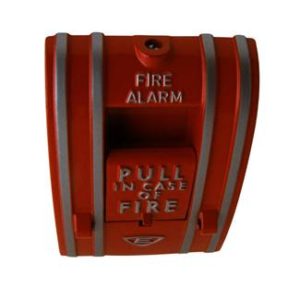 The highlight of my son, Peter's, terrible twos was pulling the fire alarm in a crowded school/day care center sending hundreds of people, some with infants in their arms, scrambling out into the parking lot.  It was not exactly a shining moment in my motherhood experience, but is still one of my kids' favorite family stories.  Fortunately, no one was injured in the mad dash for the door, but if someone had been, who would have been held liable? That would be me!  But what protection would I have had?
This is why it is important to understand the full extent of the protection provided when you purchase a Tenants or Homeowners Insurance policy.  These policies protect not only your home and the things in it, but also protect you and your assets when you are found liable, or legally obligated and responsible, for injury or property damage to someone else.  While a homeowners policy doesn't cover any business or work related pursuits or, naturally, intentional or criminal acts, it very broadly protects you from many incidents you could be held liable for. 
Here are just a few examples:
– The lights on your Christmas Tree short out, and the resulting fire damages not only your home, but also your neighbor's home.
– Your dog bites a Christmas Caroler who has come to your door.
– A neighbor child falls from a tree on your property and breaks an arm.
– Your teen is playing Wii Sport at a friend's house and accidentally throws the controller through the friend's new plasma TV screen.
– Your 4 year old takes a candle and sets fire to the draperies at your favorite restaurant. Seriously, my nephew was caught doing this at my wedding reception!
These and many other minor and major catastrophes happen to regular people every day, and could happen to you, which is why having enough liability insurance is so important.  Most homeowners liability insurance follows you wherever you are in the US and Canada, so if you happen to be a world traveler, you may want to consider purchasing a Personal Catastrophe Liability policy, which gives you world-wide liability protection.
Overall, the liability coverage on your Homeowner and Renter Insurance provides a lot more protection than just at your home. The coverage follows you when you leave your home and it even extends coverage to accidents caused by your children who are residents of your household. So don't underestimate the importance of good liability insurance and make sure to speak with your insurance agent on what amount of coverage fits your situation and family.