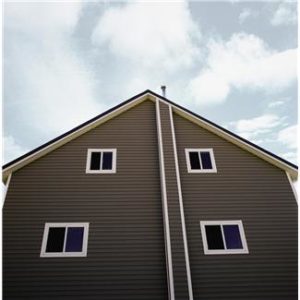 My husband has two brand new identical pairs of his favorite shoes, still in the boxes, tucked into the back of his closet. You already know why, don't you? We've all seen our favorite soft drinks, toothpaste and TV shows discontinued. They just don't make them anymore. In another year or so, my husband's favorite shoe will also be impossible to find.
That same limited availability also exists for the roofing and siding materials used on your home. After a few years, the manufacturer may discontinue making that particular style, size or color of roofing or siding.
This means if you have a storm or fire that damages your roofing or siding you either have to
a) live with a mismatched patch of roofing or siding, which diminishes the curb value of your home or
b) pay the extra expense out of your own pocket to replace the undamaged roofing or siding.
This is because a standard homeowner insurance policy only covers the damaged areas of your roofing or siding and it is not responsible for replacing any undamaged areas.
However, some insurance companies offer an endorsement that will reimburse you for the cost of replacing the undamaged roofing or siding when your current roofing and siding materials are no longer available. It generally only applies to vinyl or aluminum siding and to composition roofing shingles.  In addition, it usually does not apply to mismatches caused by weathering, fading or wear and tear.  If your insurance company offers it, you can usually add it to your policy for a minimal cost of between $20 and $40 a year for $10,000 to $20,000 in coverage.
A real life example is Joe, who watched his next door neighbor's home burn to the ground. He thought he was lucky to have escaped the fire without any damage to his home until he realized the siding on the side of his house facing his neighbor was bubbled and warped from the heat of the fire. Joe's vinyl siding was over 20 years old and that style and color was no longer being manufactured and matching siding could not be found. On a standard homeowner insurance policy, the insurance company would have paid to replace only the damaged siding with the closest match available, but it still would have left Joe with a significant cosmetic mismatch. However, because Joe had the Roofing and Siding Restoration Coverage, the insurance company paid to re-side his entire home once they determined a match could not be found.
So if your siding or roof is older, this coverage could be a great way to ensure your home will not look like two mismatched socks if your roofing or siding is damaged by a covered loss and a match cannot be found. The alternative is to buy extra siding and roofing shingles and store them in the closet next to those extra pairs of shoes that will eventually be discontinued.