Thanks to a $2000 grant from Erie Insurance and its Lookin' Out program, students from Manheim Central High School in Manheim, PA will spread the word about safe driving among their peers.
Lookin' Out is different from other safe driving programs, as it is rooted in a student-driven approach of positive peer influence. The Manheim Central students and faculty partnered with Baron Insurance to create a new Lookin' Out club called "The Central Cruisers". The focus of the club is to organize a series of events and activities addressing risk factors such as distracted driving, lack of seatbelt use, speeding, driving under the influence and other reckless behaviors.
On October 29th, "The Central Cruisers" had their kick-off event when the Lookin' Out Safety Bug visited the school. The Safety Bug is a custom engineered Volkswagen Beetle that allows the driver the real life experience of driving while impaired without the real life risk.
In the Safety Bug, two passengers were asked to place impaired goggles over their eyes while the driver took a test drive around the course with the instructor. Few students drove the course without a collision into the orange cones, demonstrating how quickly a mistake can be made and sometimes with devastating consequences.
Three other stations were also set up for students to try after watching the drivers in the "Safety Bug". The first station was to wear impaired goggles while trying to walk a straight line. The second station was to try and text the message "Texting and driving is stupid" while dribbling a basketball around an obstacle course. The third station was a guessing game of facts about alcohol related accidents and consequences of its use.
Overall, twenty-two classrooms of students and teachers were able to take a test drive in the specially-designed vehicle Safety Bug and participate in the day's activities.
Since its 2001 inception, Lookin' Out has been launched in more than 200 high schools and awarded more than $500,000 in grants. This marks Manheim Central's first year participating in the program.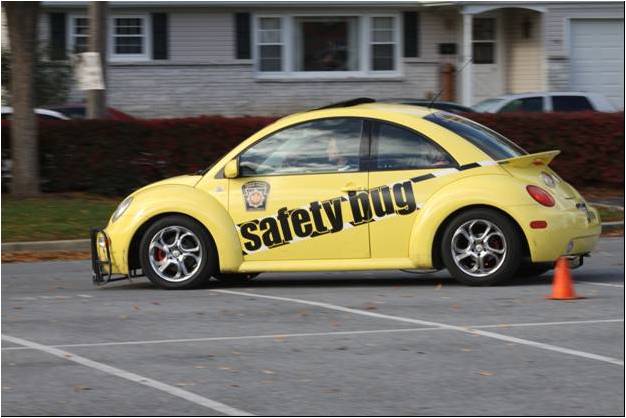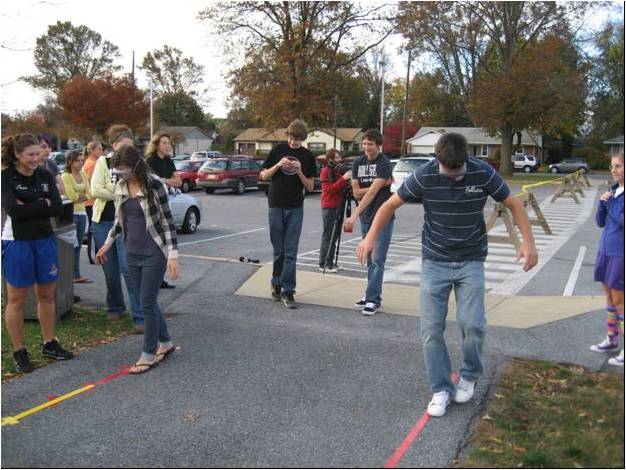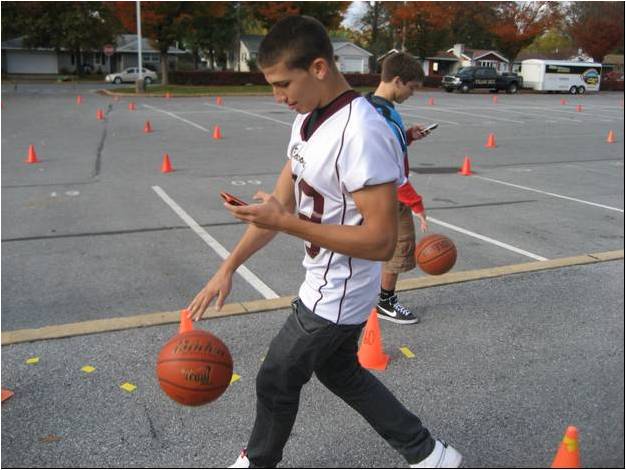 Click here to see all the photos from the Safety Bug event.