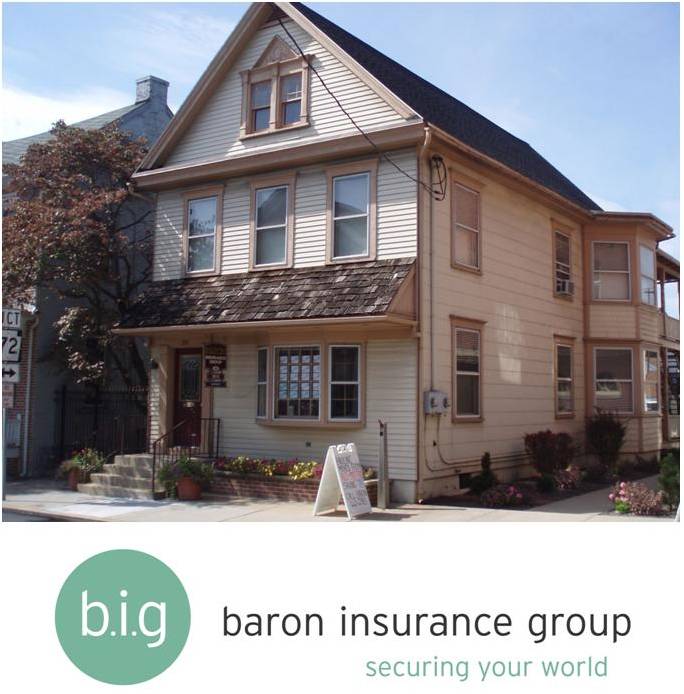 It could be stated that Baron Insurance Group (b.i.g) is 45 years old this month because the contract with our primary insurance company, Erie Insurance, was signed back in March of 1965. That was the year the founder of the agency, Ralph Paine, brought Erie Insurance to Manheim, PA selling auto insurance, Erie's only product at the time. Mr. Paine sold the agency to Mervin B Brandt and the name was changed to Mervin B Brandt Insurance. The agency continued to grow as Erie Insurance began to expand their product lines into a complete portfolio of personal, commercial and life insurance products. In 1996 Mr. Brandt sold the agency to the current president and owner, John Kegarise and the agency was incorporated as Baron Insurance Group Inc.
After 45 years, b.i.g is now doing business in so many new ways compared to 1996 or 1978 and especially 1965. In the past, everything was paper intensive. Our shelves were full of manuals that told us the rules of doing business. We rated auto policies by hand using a pencil, paper and calculator. Polaroid cameras were the rage for taking instamatic pictures of homes that were insured. There were rows of file cabinets full of folders that contained the customer information and policies in force. Communication was only by mail or telephone until the arrival of the fax machine and the computer.
Today, at b.i.g you will see a business that uses computers to do just about everything. Technology has pushed businesses into a new frontier and embracing it takes courage and a will to change. We have accepted that at b.i.g.  It began with adding other insurance carriers and the adoption of a new paperless system. It continues with our entry into social media. On our new website you will find our staff blogging insurance tips for families and business as well as links to our twitter and facebook accounts.
Speaking of staff, we now have one of the best groups of employees in the history of the agency. You will find them competent, energetic and willing to go the extra mile to meet your needs.
b.i.g is prepared to meet the future. Even though we commenced to do business in 1965 we are just beginning. So, thank you to our loyal customer base for making our journey and our 45th anniversary possible!