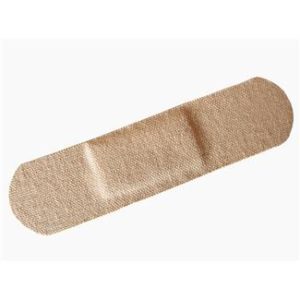 Have you ever said something you regretted? I know I have put my foot in my mouth more than a few times.
Now with social media we are expressing our thoughts and opinions more freely than ever before. However, unlike traditional one-on-one conversations, social media conversations can be visible to all our "friends" and "followers" and our words spread much more quickly. In addition, what we say online is much more permanent and documented. Thus, something we may regret saying or posting online can quickly spiral out of something we can't control.
So what does this have to do with insurance? Actually it is a lot more than most people think. The standard PA homeowner or renter insurance policy does protect you when you are liable for causing "Bodily Injury" or "Property Damage" to someone else. However, the standard homeowner or renter insurance policy in PA does not protect you for harm arising from acts such as libel or slander.
This means if you unintentionally say or post something on social media and a person or business files a lawsuit for defamation, you have no coverage to pay a claim, court costs, time off work or lawyer fees. To fix this coverage gap you need to add HO 24 82 "Personal Injury" coverage to your homeowner or renter policy.
"Personal Injury" broadens your personal liability coverage on a homeowner or renter insurance policy to include injury arising out of the following
1. False arrest, detention, or imprisonment
2. Malicious prosecution
3. Wrongful eviction, entry into or invasion of the right of private occupancy room, dwelling or premises that a person occupies, committed by or on behalf of its owner, landlord or lessor
4. Oral or written publication of material that slanders or libels a person or organization or disparages a person's or organization's goods, products or services
5. Oral or written publication of material that violates a person's right of privacy
"Personal Injury" coverage also provides you defense even if a defamation lawsuit is groundless. In addition, the coverage extends to your children if they are residents of the household.
There are several exclusions to the "Personal Injury" coverage, including acts that are intentional, acts arising out of or in connection with a business and acts performed out of civic or public activities.
"Personal Injury" is a coverage that everyone needs and in many circumstances there is little to no cost for adding to a homeowner or renter insurance policy. Ask your agent, make sure you have it and always think before you post!